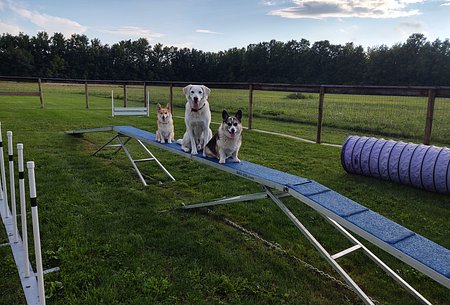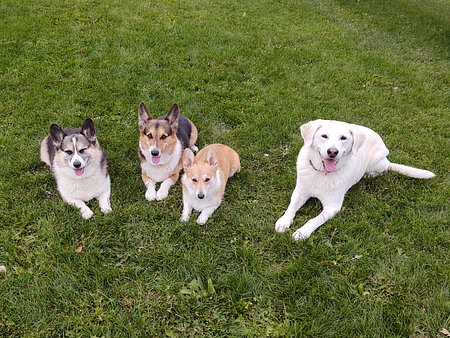 I am a Certified Dog Trainer with over thirty years of experience working with dogs and a menagerie of animals; cattle, sheep, pigs, and poultry. I offer a variety of training classes, which include:
Private Lessons
Basic Manners
Trick Training
Game nights
Advanced Training
Canine Good Citizenship
Dog Agility
All of my services promote Positive Reinforcement Training. This method of training encourages memory retention of obedience cues, and helps to change the underlying cause of any inappropriate behavior, and increases a dog's confidence. Positive Reinforcement Training helps to build a bond between a dog and its owner, resulting in a fear-free relationship, based on love, trust, and respect.